Home Exchange – accomodation almost for free
Home Exchange is a great way to save money on a hotel and have accommodation almost for free. You can offer either your own apartment where you live or your vacation property. There are several platforms that offer this service but the most famous is homeexchange.com. I have been thinking about home exchange for a long time and we tried it for the first time during our vacation in the south of Spain in Andalusia, when we received an offer for a very nice apartment right by the sea, with 2 bedrooms, 2 bathrooms and especially with 2 terraces with a beautiful view of the ocean. And all this cost us about 46 EUR for 8 nights in total. In this article I will describe in detail how it works and what my personal experience has been so far.
What is Home Exchange?
Home exchange is a great way to save on accommodation and have accommodation almost for free.
Within home exchange you can offer either your apartment/house where you live or your cottage or a holiday apartment abroad, like we do. So we are currently offering our apartment in Portugal in the Algarve for home exchange.
But don't worry, you don't have to have an apartment by the sea to make your home attractive enough to exchange it with others. An attractive location can certainly be Prague (or another capital), which is a big attraction for tourists, but it can be any location. A colleague  used to have a lot of offers for their house in Brno as well…
If you are offering the home where you live, you will need to go somewhere at the same time when your guests arrive. If you offer your vacation flat or cottage, it is easier, as you don't have to go somewhere for the time when your guests comes, and your guests can arrive at any time.
If you decide to try home exchange as well, when registering, don´t forget to use my referral code lenka-4a800 to earn some GuestPoints to get started (more information below)
Our experience
We offer our apartment in Portugal in the Algarve. When you offer a property in which you do not live, it is easier because at the time when someone comes at your place, you do not have to go anywhere, and you can find an exchange for your vacation at a time when it is convenient for you to go.
A minor disadvantage here is that if, like me, you cannot prepare the home for the exchange yourself (cleaning, laundry and check-in/out), then you will still have the cost to cover these items. But it's still worth it. Some people solve it in such a way that, for example, it is written in the description of the home that the guest must pay e.g. 30 – 60 EUR for cleaning (depending on the size of the apartment).
I filled out my profile sometime at the end of October and within a week I had the first person interested in the first exchange via guest points and he wanted to come in 14 days already. And right here I appreciated the exchange through guest points, because in November my vacation was already used up, so I couldn't even go on a simultaneous exchange. There is a lot of interest in our apartment in Portugal, and in the first few months I made about 9 exchanges and collected guest points for at least 2 years ahead for my vacations. And I still had to refuse a lot of people, sometimes I get 2 requests per week. In total, I had to reject about 50 requests. I personally refuse those who want a shorter stay than 1 week because the cleaning, laundry and check-in/out costs are the same whether it's 2 nights or 7 nights stay, so it wouldn't be worth it for me to accept shorter stays. And I also reject those who are interested in a date in the high season because here I have no problem occupying the apartment with paying guests, since we also offer the apartment for short-term rent. So it's also ideal for covering the winter season, when it's not so busy and I would quite often have an empty apartment anyway. So this way I'll occupy it even in the low season and I'll also have accommodation somewhere for free 🙂
Our first home exchange in Spain
I managed to arrange my first home exchange for a holiday in Spain in Andalucia during spring vacation.
So it was an exchange with Guest Points. The apartment was quite cheap so it "cost" me 800 points (100 points per night) so this first exchange was fully covered by the points I earned for completing the profile etc. and I still had 750 points left over for the next exchange.
I decided to choose the town of El Puerto de Santa María. The offer was quite wide there and I thought that if I don´t receive any offer here, I would try then something in the surrounding cities like Cádiz etc. where offer was also quite large. So I decided to try El Puerto de Santa María first and I managed to get accommodation in an apartment with a beautiful sea view. Apartment with 2 terraces, 2 bedrooms and 2 bathrooms. This year, I have arranged two more exchanges, so this accommodation only cost me about 46 EUR for 8 nights for 4 people, so 12 EUR/person for the entire stay (here it was covered by the guest points for completing the profile, etc., so there were not the costs for cleaning and laundry for our guests, so another time it will be a little bit higher amount). On web of homeexchange, they write that, on average, you have to send about 15 requests before someone offers you an exchange. I was very lucky here, I decided to send first request to people who offer their holiday home (secondary home) and I assumed that there might be a better chance to receive an offer because for the duration of the stay this person does not have to look for another exchange and does not have to leave on vacation, considering he is not living in the offered accommodation. And I was very lucky, I wrote to the first host and in a few hours I had a reply that we could come 🙂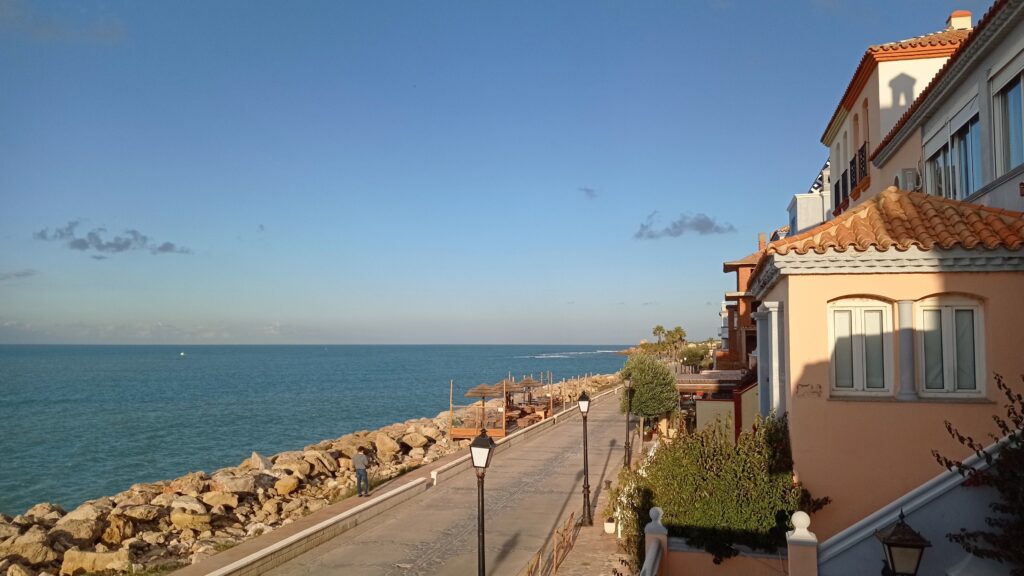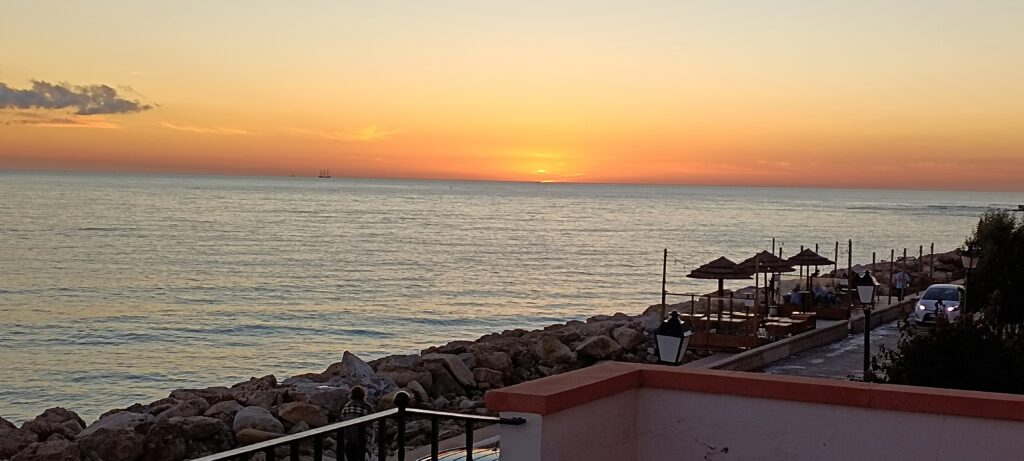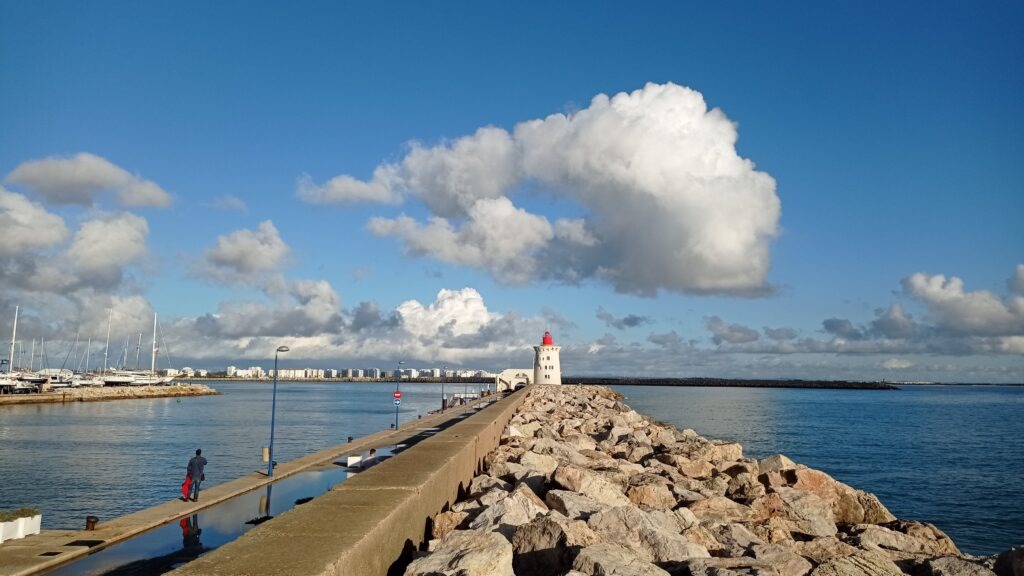 The host gave us the keys in Sevilla, where he lives. Luckily it was almost on the way out of the airport, we only had to get off the highway for a while. I just wrote to the owner of the apartment once we were leaving the airport, so he was already waiting outside and recognized me when he saw me looking for his house. He gave me the keys of the apartment, explained the exact address and also gave us a bag with food (bread, ham, oranges, milk and coffee) so that we would have at least something for dinner, as we were supposed to arrive before midnight. That was very nice from him. I gave him a Becherovka as a gift, which I bought at the airport, because we were flying with hand luggage. For homeexchange, there is habit to give the host a small gift, so I decided to buy a Becherovka (Czech herb liqueur).
We found the apartment without any problem and the parking here was also ok and for free. When leaving, we just left the keys in the apartment and just closed the door, the cleaning lady should have arrived immediately after our departure.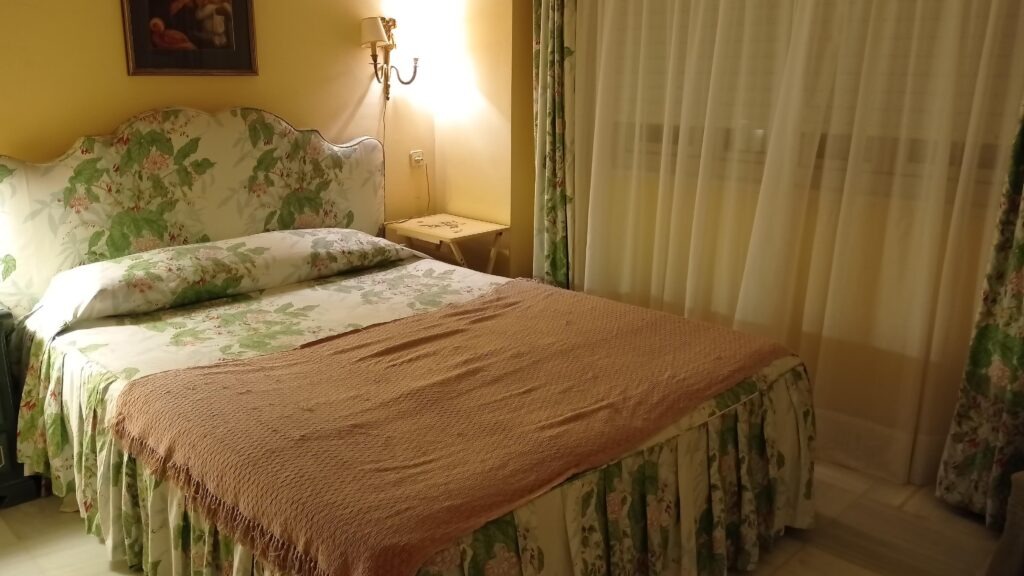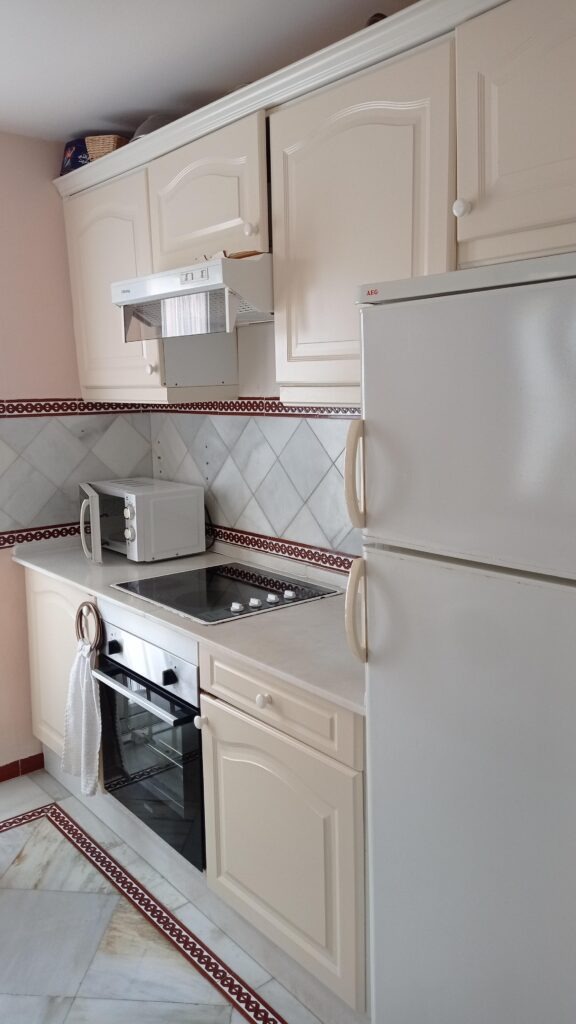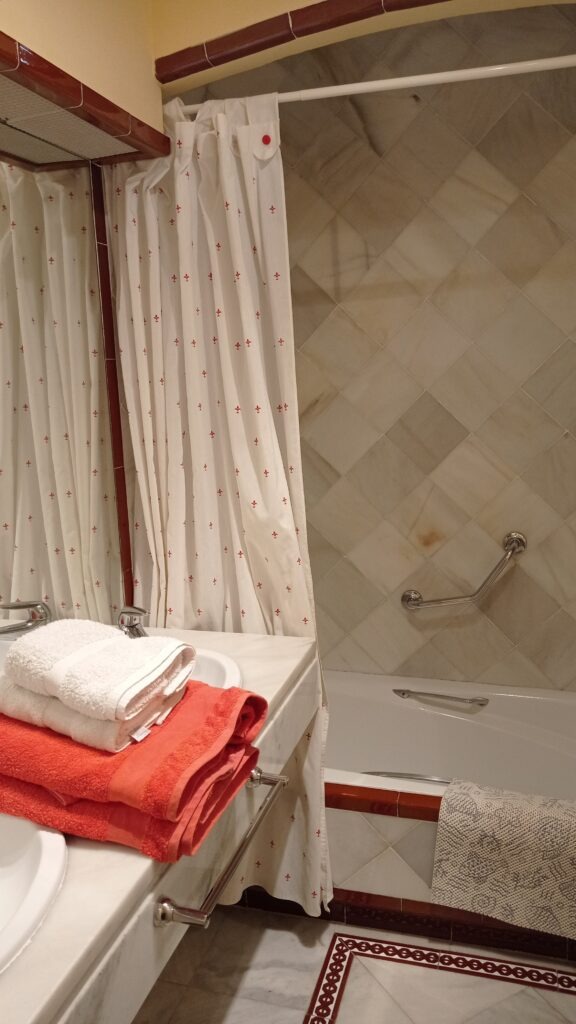 It's really cool to have an entire apartment or house at your disposal and almost for free 🙂 I don't like hotels anymore, if you don't pay for a more expensive room with a kitchen in the hotel, you can´t even make a tea, cut fruit, etc. and you need to squeeze yourself into one room. So there is nothing better than having an entire apartment or house at your disposal. And there is really a lot to choose from, often even beautiful luxury houses with a pool, which are of course more expensive when using guest points.
Our second home exchange in Iceland
The second exchange I have arranged this year is home exchange in Iceland. There, only Reykjavík came into consideration, where the offer was quite wide and there is really a lot to see in the south of Iceland. I was surprised by the standard of houses and apartments in Iceland, all absolutely gorgeous and modern. They often looked as if they had just been completed or renovated, beautiful large modern kitchens, large modern bathrooms, modern furniture, really beautiful flats and houses.
I first found flight tickets that came into consideration and began to write request to respective hosts. It is better to write to several people at the same time, so that you do not deal with one exchange for 2-3 weeks, because you cannot know when and if the host will answer you at all and whether it will be a negative answer. In the first batch, I sent request to 15 homes in the evening, and when during the evening and the next morning I saw only negative answers, I preferred to send request to another 11 homes straight away, i.e. 26 homes in total, to increase the chance that something will hopefully work out soon. I was already starting to worry about it, because it was one negative answer after another, even though they had a free calendar for that time. Then the next afternoon a host wrote that we could come. I was checking with my friends if I could take it, the apartment was nice, only two of us would have to sleep on the sofa bed, but we didn't mind. I was about to write back that we were accepting their offer, and at that moment another offer came. And it was really worth it – a beautiful house with 4 bedrooms, 2 beautiful large bathrooms and a modern kitchen. So we finally decided to take this one. Then one more offer came that day but it certainly didn't surpassed the one we took. So, out of 26 requests, I got 3 offers, so that's quite a nice score.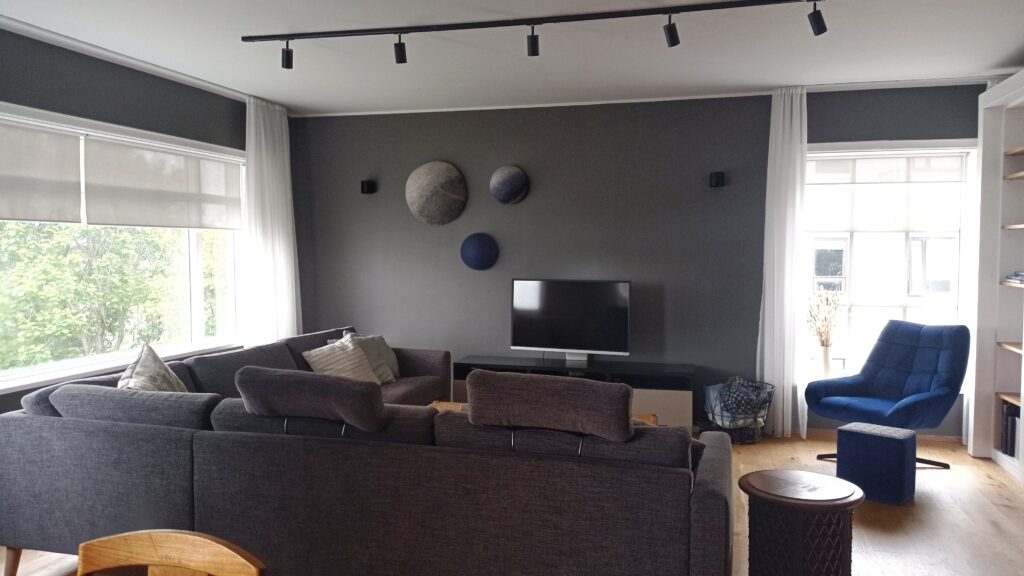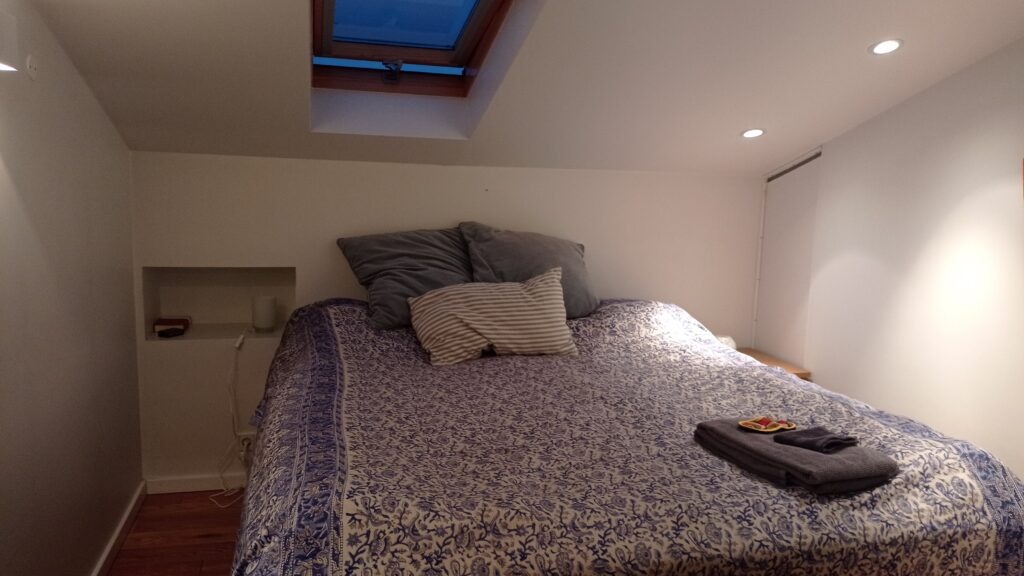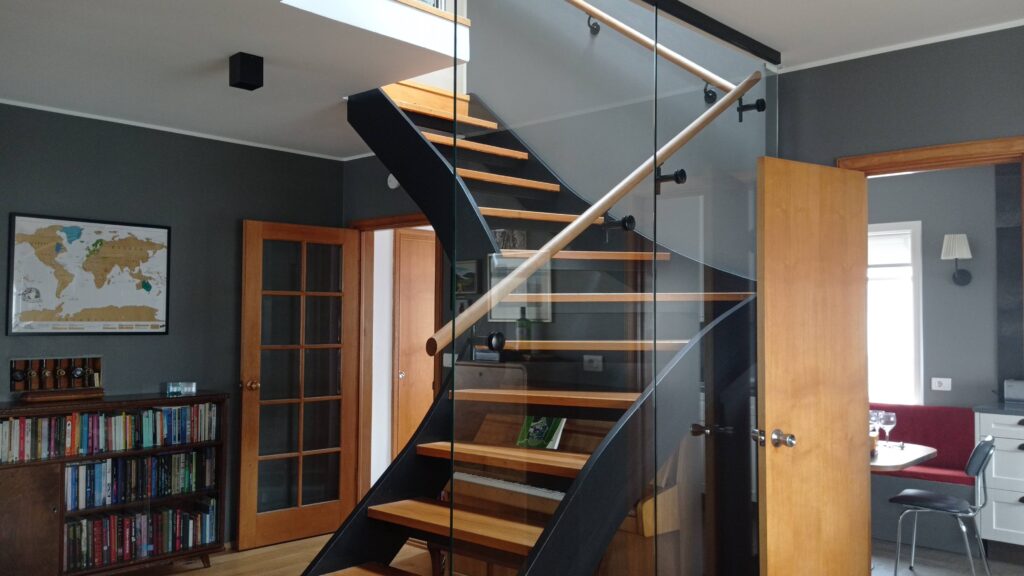 The house was located about a 5 minute walk from the ocean and a short walk from the center. Communication with the host was very good. Before departure, she informed us that we would find the key in the key box – a standard box like that is used for self check-in. She also wrote that we can use everything we find in the house or in the kitchen, so we could use their spices, oil, etc., but also rice or pasta, but of course we didn't want to use their things that much, so we just used some muesli on the first day, because we arrived late at night. She also left wine and cookies on the table and Skyrs in the refrigerator for all of us as a gift. At home exchange, it is polite to bring a small gift, so we left them a Becherovka and some Czech sweets and cookies. There was also a manual prepared on the table with various useful information, e.g. how to sort waste, that we can use Playstation or Netflix, that it is necessary to close the windows in the attic if it rains, information on the best places for shopping or where it is possible to go swimming, and also what places we can visit in the surroundings and in the center of Reykjavík.
The house was really nice, it was a bigger family house where there were 2 apartment units. Downstairs there was only a small hall and in the first floor there was a kitchen, 3 children's rooms, a huge living room with a dining room, a kitchen and a bathroom with a toilet and a shower and also 2 smaller terraces, one with a seating area – well, at 10 °C, we didn't want to sit outside much :p and the other one with a grill. On the second floor there was a bedroom with a double bed, a kind of hall where there was another bed and a large bathroom with a bathtub, shower, toilet and washing machine.
We were four, so we each had a room for ourselves, which is a luxury especially in Iceland, where many people sleep in a tent to save money 🙂 Home Exchange is simply great, I recommend it.
We also found bath towels and hand towels on the beds prepared for us and also an eye patch in case anyone was bothered by the light when it doesn't get dark at all here in the summer. But luckily all the rooms had good quality blinds that made a decent dark. The accommodation was really great and very comfortable. The only disadvantage is that you have to return to the same place, Iceland is ideal for a road trip. But it was definitely worth it thanks to the small price for home exchange (membership fee).
And for September, we have arranged one more exchange – in Sardinia, Italy. It is interesting that in Sardinia the vast majority of homes via home exchange are holiday homes (secondary homes). Since Sardinia is big and you can't visit all in one week, I decided to focus the requests either on the south or the north, and if one part didn't work, then send the requests to the other part. So I decided to try to send a message to the homes in the south and for this option we would fly to Cagliari. According to the calendar, there were 10 homes available for September, so I sent them a request on Friday evening and I was thinking that if no one answers within two days, I will start writing to the homes from the north. Well, the next morning I received two offers 🙂 I prefered the first one, so I accepted it. It was for less points and exactly the location that I thought I would choose if I could choose any accommodation of my choice. So it's great that I received the offer from this location, the village of Villasimius, which is not too far from the airport and has a good concentration of beautiful beaches. About 4 days later, I received one more offer. So again a very nice score – 3 offers from 10 requests. So considering that this year we will have in total  3 exchanges, so this accommodation for 7 nights will cost us approx. 16 EUR/per person for the whole stay 🙂
How home exchange works
Types of exchanges
Now it's much easier than before, you can do either simultaneous exchanges or exchanges via Guest Points.
Simultaneous exchange
A simultaneous exchange is a bit more complicated to agree on, as you are exchanging homes on the same date. So someone is going to your home and you are going to their home at the same time. So it can be more difficult when someone writes to you a date when you don't want to or can't go on vacation, or the date suits you, but you don't like the location offered. For example, someone from Berlin writes to you that they would like to come to your home for a week in August, and you want to go on vacation in August, but a summer vacation in Berlin doesn't really appeal to you… So this kind of exchange can fail on this point. In that case, it may be more interesting for you to exchange via guest points. Some people even offer their car for simultaneous exchanges, if you lend them yours in return…
GuestPoitnts exchange
For this kind of exchange, you use GuestPoints. So, for example, someone from Berlin writes to you that they would like to come to you in August. August suits you, but Berlin is not for you an interesting location. But if a person offers you an exchange via GuestPoints, you can accept it, he will come to you and you must find an exchange in another location, also via GuestPoints (or simply go somewhere during their visit, if you offer for exchange your home where you live). So you pay with these GuestPoints.
You get the first GuestPoints for registering at Home exchange platform and for completing your profile. So you can take your first vacation straight away using the points earned in this way.
As for the number of points for your home, it is not decided according to the different price level of different locations, but the "price" of how many GuestPoints you get for your home depends on the size of the home offered (you will of course get more for a large house and significantly less for a studio), it also depends, what kind of equipment you have and especially if the home is offered in a tourist location. So, a small apartment can be valued at around 90-110 points, beautiful big houses at around 150-250 points, sometimes even more. This is a certain disadvantage, that if you offer a small apartment, which is valued with less points, then if you receive an offer from someone from a large house, then what you receive from guests for your home in 1 week will not be enough to cover 1 week of vacation in a big house for which you will have to use more points. In such a case, a simultaneous exchange may be more interesting if someone from a larger house is interested in coming to a smaller apartment.
Application and web
Home exchange platform has its own app, so it's good to have it on your mobile to know immediately about all the news and offers that you receive.
https://play.google.com/store/apps/details?id=com.guesttoguest.android&hl=en&gl=US
How it works
So you have the option to either respond to the offers that you receive, i.e. someone is interested in coming to your home, and if they are interested in a simultaneous exchange, then you decide whether you want to accept it or not, depending on whether you like the location and the date.
But if you want to try a location that you have chosen yourself, then you will have to send request to these homes yourself to find out if they are interested in the exchange.
Completing your profile
You must first register on the Homeexchange.com platform and complete your profile. You also need to enter dates in the calendar when you are interested in the exchange. Here you also fill in whether you are only interested in exchanges via GuestpPoints, simultaneous exchanges or it can be any request, both via GuestPoints and simultaneous exchange.
Earning GuestPoints in the beginning
Referral code
When registering, I recommend using my referral code lenka-4a800
When you use this code, you will get extra points to begin with – for completing your profile, you will receive 100 points when you use my referral code, and once you activate and pay for your membership, you will receive another 150 points. 
Creating account
You get 450 GuestPoints for creating an account.
Verifying profile
You get an additional 100 GuestPoints for having your profile verified. Registration is for free and you will gain more credibility for your guests by 3-phase profile verification:
Verifying address and identity
Verifying phone number
Verifying email
Completing profile
When you complete your profile, you will receive an additional 350 points.
Describing your home
You get an additional 350 GuestPoints for describing your home.
Contacting 10 people
When you contact 10 people with an exchange request, you get an additional 50 points.
Automatic renewal of membership 
If you have chosen on web an automatic membership renewal or if you renew your membership within 48 hours after expiry (after one year from the payment of the membership), you will receive an additional 250 GuesPoints. You must pay again the $150 membership fee upon renewal. Probably only if you are not planning further exchanges right away, then it is better not to pay the membership and rather not receive these 250 points and better to pay the membership only at the moment when you plan the next exchange.
Summary
Referral code: lenka-4a800 – 250 GP
Creating account – 450 GP
Verifying profile – 100 GP
Completing profile – 350 GP
Describing home –  350 GP
Contacting10 people – 50 GP
Total – 1550 GuestPoints
So for fulfilling all the items above you will get 1550 points. This amount will comfortably cover 1-2 vacations if you manage to choose a home that is valued at a lower number of GuestPoints.
Web – https://www.homeexchange.com/
Referral code – lenka-4a800 ( or you can use directly the following link – https://www.homeexchange.com/?sponsorkey=lenka-4a800 )
Arranging an exchange
A person interested in your home writes to you that he is interested in coming to your home and usually writes a little about himself and how many persons they would be in total. It is also good to indicate whether the person is only interested in exchange via GuestPoints or only simultaneous exchange or any type of exchange. The more flexibility, the easier it will be to get an offer. You then decide whether you want to offer them an exchange or not. If for some reason you are not interested, you can either write your own answer or use the prepared universal answer. People often use this so that they don't have to constantly invent something themselves. It's a good idea to always answer because then your profile shows you what percentage of messages you have answered, and when you have 100% answers, you show up higher in the search compared to those who sometimes don't even answer the exchange request and have then a lower percentage.
Some people respond within 1-2 days, but sometimes it happens that someone doesn't respond at all.
So, as soon as you have agreed within the chat that you are interested in the exchange, you as the host click on button "Pre-approve exchange" to approve the exchange. The guest must then click the Finalize button to complete and accept the exchange. At this point, the hosts will gain points for the exchange and the guest will have points deducted (for exchange via GuestPoints).
You will then agree with the guest when exactly he will arrive (arrival time) and how the keys will be handed over and returned.
Some of them have prepared a manual, where you can find various information, where to put used towels and sheets, places to visit, restaurant tips, etc. If you can't find a manual and need some information, don't be afraid to write to the host.
I send such a manual directly by email before the trip, where the guests have the exact address, contact details for the lady who takes care of my apartment and make check-in with the guests, parking information, wifi password, the closest shops, a link to my blog with information about the location, what to visit, etc.
When arranging an exchange, you need to be patient, home exchange platform states that it is usually necessary to send approximately 15 requests in average before someone gives you a positive answer that they are interested in the exchange.
As for locations, the offer is quite wide, but of course home exchange is not offered everywhere or the offer is small, so you may not be able to get an exchange in a given location. For example, we didn't even try the Azores, there are only a few homes available, and when we knew we wouldn't be renting a car, anything outside the capital didn't seem like a good option.
Annual membership
If you are offering an apartment where you do not live and at thims moment you are only accepting guests who come to you, then you do not have to pay the annual membership yet. The annual membership only needs to be paid when you complete the first exchange when you go to his home. It means, if you have agreed on an exchange and you need to complete it by clicking the Finalize button. You will able to do this only once you have paid for the membership. The membership fee is $150 and is paid once a year. So even if you make only one exchange per year, it will be still advantageous for you. If you manage to do 2-3 exchanges a year, then it is really cheap.
Of course, you can't be lucky in all items, so if you're looking for a home exchange, you probably won't be able to buy some really cheap flight tickets at the same time. I am looking first on a location where there is a enough offers on HE, then I look at the specific dates of the flight tickets and I enter such a date on the exchange request (or sometimes even more dates in a given month according to the flight tickets in order to increase the chances of success). After I arrange the exchange, I buy quickly the selected flight tickets. I would be afraid to wait for some special offer that may not even appear. So, for a vacation like this, you probably won't have the cheapest flight tickets, but the flight ticket is usually (at least within Europe) the smaller item in the budget, accommodation is usually more expensive if you're going for at least one week. So, I prefer to have rather almost free accommodation and slightly more expensive flights than flight tickets where I save a small amount and I have more expensive accommodation if not using HE.
Guarantee
If it happens that for some reason the host cancels your exchange (e.g. due to illness), then the home exchange platform tries to find a anothter exchange for you and they are writing themself to the hosts on your behalf. Once they wrote me that someone´s exchange failed and they were looking for another exchange for him and they even offered me double amount of GuestPoints. Nice offer but they wrote about 2-3 days before the travel, and I already had one exchange arranged for this date.
If HE cannot find you a new exchange in this way, then there is a possibility that they will reimburse you for the accommodation costs, which you find yourself, up to a certain amount.
Deposit
Are you afraid that someone will destroy something at your home? Of course, it can happen, but the fact is that people really try not to destroy anything, and everything usually goes well. Of course, an accident can happen, and for these cases there is a deposit of 500 EUR. It is not automatically deducted by HE before each exchange, it is only set at the beginning that in the event of damage, they would have the right to deduct this amount from your account. When the exchange is over, you, as the host, must click on the website or in the application to decide whether you are returning the deposit or whether you want to keep the deposit in whole or in part, depending on the extent of the damage. So I think you don't have to worry. I understand some concerns if a person is offering his own home where he has his personal belongings, but if this bothers you, it is certainly not a problem to lock something in a closet or if you have a bigger house, for example, to lock one room… But I believe that there is really nothing to be affraid of even if you offer for HE your own home where you live.
Cleaning
You should also leave the flat/house in the same condition as you found it. So it's a good idea to take a photo of everything at the beginning, so that you know where exactly there are all things in case you move something. Before leaving you should also clean the flat/house. Some people offer that you don't have to clean and you pay a certain fee for cleaning. It is also common to give the host a small gift, so in our case for example some Czech products such as Becherovka, beer, or some typical sweets or cookies or anything else you can think of.
Review
Once you leave, you can write  a review. Your host can also write a review as well to mention if everything went well, whether the guests cleaned the flat, whether the communication went without any problems, etc. So other hosts will then, based on the review you receive, see whether you are a good guest and this helps you in getting more exchanges. It is common to give each other an assessment or, if someone doesn't give you one, don´t be afraid to ask him to make a review for you.
So how do you like home exchange? Will you try it too? If so, don't forget to use my referral code lenka-4a800  to get some GuestPoints to get started with home exchange.
Please follow and like us: